My bio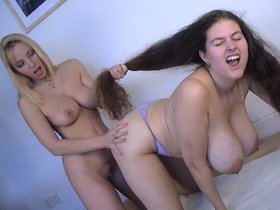 My name is Denise Davies I have been top of my game in the bigboob porn genre for the past 13 with at least 60-100 hardcore porn films under my belt,as well as regular appearence's in all the topshelf magazines and websites and more recently I have been a regular model presenting on the adult channels on sky TV in the UK which I have been doing the past 3 years.
Experience

Now that I have experienced working with other girls, after feeling their touch there is no going back. I am totally bi-sexual
Modeling
I started modeling back in 2001 when I was a fresh faced 21 year old,I signed up to an agency and got my very first topless modeling job with score publication's and was an instant hit,and quickly built up a huge fanbase and shot for score exclusively for a number of years doing 3 covers and centrefold in their numerous publications,then they gave me my very first B/G and G/G experiences after I was hooked so I decided I enjoyed doing hardcore films so found myself an agent in L.A and started my porn career of properly over there flying backwards and forwards the UK to the states,I loved my experiences working in America but ended up perminantly back in the UK,where I took a bit of abreak from the industry to get back into shape and to take some time out,then back in 2008 I started working on sportxxxbabes TV which I worked on for 3 years taking calls from viewers,I have alo done stints for babestation's webshow sexstation,redlight central TV and bluebird TV.
Love Denise xxx